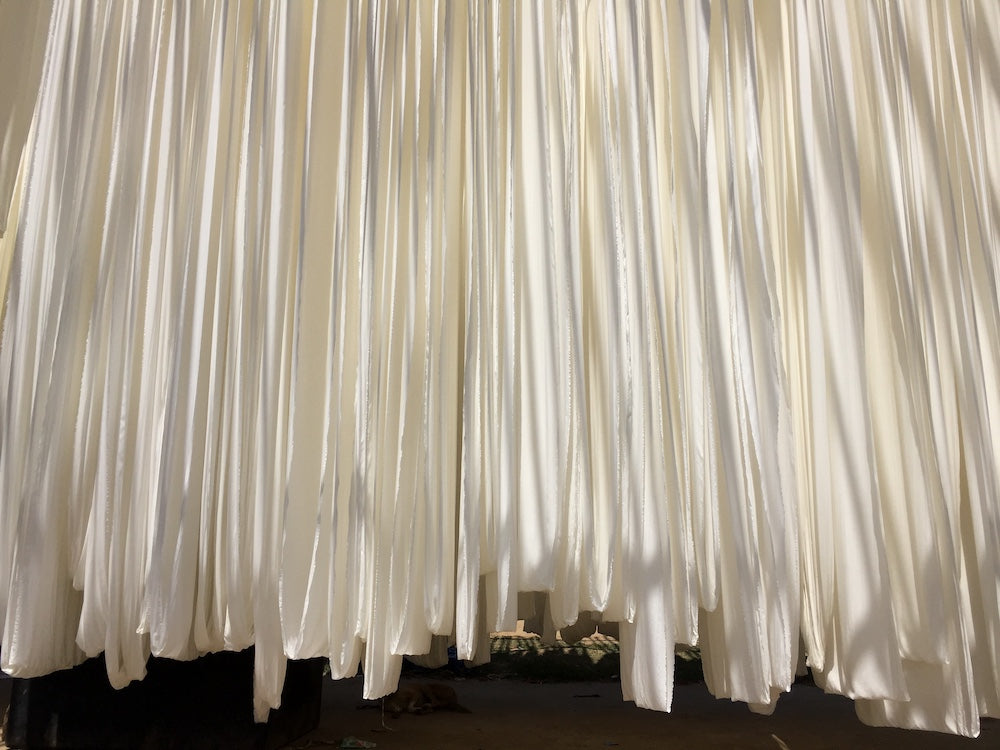 We were founded over a decade ago by Dubliner Eva, an inspirational business women whose mother had extoled the benefits of sleeping on silk to Eva and her sister as they were growing up. This gave Eva a nugget of an idea that she would begin to produce her own range of silk pillowcases made from luxurious, ethical Mulberry Silk. So, The Ethical Silk Company was born and has grown into the company it is today, offering beautiful, practical and timeless pieces of luxury sleepwear, loungewear and bedding.
Since the beginning, others have come on board in the form of a quartet of likeminded business women, Banke, Shola, Fritha and Margaret who share the same passion for good looking, high quality, ethically produced slow fashion. Our team has grown as the collections have grown, now produced in gorgeous prints and wonderfully rich and vibrant colours.
Our story continues…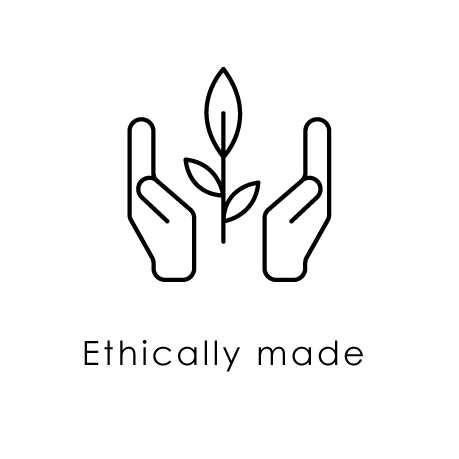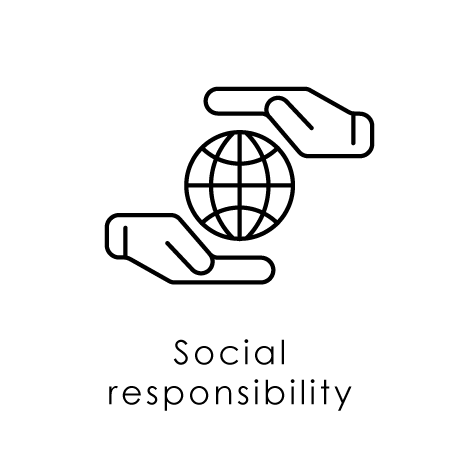 The beauty of Mulberry Silk
An alternative to traditional silk that has a shiny finish, we use a particular Mulberry Silk production in India that extracts the silk from the cocoon after the moth has left it. Not to be confused with Wild Silk, Mulberry Silk is farmed but is widely known throughout the world as an ethical fabric and is sometimes referred to as 'Peace Silk'. The result of the production is a beautifully rich mulberry silk with a momme weight of 19* which, because of the particular way it is produced, is more like a fine linen with a beautiful matte lustre rather than the shiny finish of traditional silk.
Embracing this natural fabric, our products combine a love for quality goods and sustainable practices as luxury and practicality are celebrated and embodied.
*In simplest terms, momme weight (often abbreviated to mm) describes the weight of 100 yards of silk, 45 inches wide, in pounds. So, if a fabric is listed with a momme weight of 8mm, it means that 100 yards of the fabric weighs 8 pounds. Higher quality silks tend to be 14, 15 or 16mm or higher. The best Silk bedding is 19mm or 19 pounds in weight per 100 yards.
Mulberry Silk ready for production
Our Weavers
Highly skilled, ethical tailoring
It is essential that our products are tailored in a principled manner, the alternative is just not an option for us. Committed to always using ethical tailoring units, The Ethical Silk Company products are designed in Ireland and made in a Fairtrade tailoring unit Mehera Shaw, located in Jaipur, India. By partnering with Fairtrade units, we, and our customers can have peace of mind in all aspects of the production of our collections.
We limit each print to short runs and repeat runs when demand dictates. Careful pattern placement minimises wastage during production and any older stock is repurposed into smaller items so each piece of silk is carefully utilised.
Mehera Shaw is a sustainable production unit based on a business philosophy that puts the human factor first. Its production unit in Jaipur follows Fairtrade standards in relation to employee and environmental practices.
The art of block printing and weaving
Our printed collections are also printed by hand at Mehera Shaw. Block printing is a centuries old tradition and heritage craft of India, passed down from generation to generation.
Using simple tools, age-old techniques and years of experience, the designs are traced onto teak wood blocks and carved by hand. The blocks are then dipped in dye and the pattern is stamped onto the silk, by hand, one at a time.
Our wonderful Weavers based in Bengaluru in southern India, use dyes that are low impact, AZO* free dyes. All water used is treated and recycled with a water filtration system that removes the dye residue, meaning the wash water can be recycled and reused for fabric washing. This is combined with a rainwater catchment system at the printing unit at Mehera Shaw to reduce water use.
Slight variations in colour and patterns are characteristic of block printing, demonstrating the truly hand-made nature and unique beauty of each piece.
*AZO dyes are widely used in the textiles industry and are known to contain harmful, toxic and possibly carcinogenic compounds. Their use is often regulated from country to country.
Hand block printing at Mehera Shaw
Slow fashion
We are only able to block print the silk at certain times of the year, as it must be dried outside in the fresh air, as drying indoors would mean that there is a strong chance of the fabric gathering mould. This means that the process can't happen during the heavy rains of the monsoon periods in India from June to September, so, we have a limited time to produce our beautiful prints.
Of course, silk production can't be hurried either and, as a natural fabric, it is ready when it is ready. If the moths are a little late hatching, then we must wait for them! Our brand is almost the opposite of fast fashion.
Our beautiful Mulberry Silk pillowcases
Our Social Responsibility
Committing to our social responsibility, from the outset The Ethical Silk Company has pledged to donate 10% of our profits to charity. We currently support 2 highly impactful charities - Jeevan Jyothi AIDS Centre in Theni, India that work tirelessly to support those living with HIV and AIDS and Focus Ireland, a charity that works to prevent people becoming, remaining or returning to homelessness.
We review our charitable giving annually.
A word about our packaging
Our gift wrapping and packaging are made from recycled and recyclable materials where at all possible. Your parcel will arrive beautifully wrapped but will make little impact on the environment. More information about our packaging suppliers can be found here.
And to sum up…
We want our customers to enjoy beautiful timeless pieces, with the knowledge they are made to the highest standards, both in quality and throughout the entire production process. Selling directly to our customers allows us keep our prices competitive, whilst gaining valuable insight into what our customers want and appreciate. Our ethos is to create clothes that transcend the seasons, offering ease and elegance for the sustainable seeker, ultimately combining luxury and practicality.
Fair Trade Tailored
Read more about where our products are printed and tailored in Jaipur, India.